Your Smart, Easy & Helpful Pass to get around Raro!
With Raro Pass, you get access to the best services, shopping, dining and more all around Rarotonga— and with a discount. Save while fishing, dining out, or relaxing while you get a massage. It's that easy.
Simply purchase your Raro Pass and add the pass to your Apple or Google Wallet. Then simply show your pass to the local vendor to receive your discount.
Plus when you stay at one of our participating resorts or private accomodations, save 25% off the purchase of your Raro Pass.
Try Raro Pass for FREE for 2 days
Use Raro Pass for 2 days absolutely free!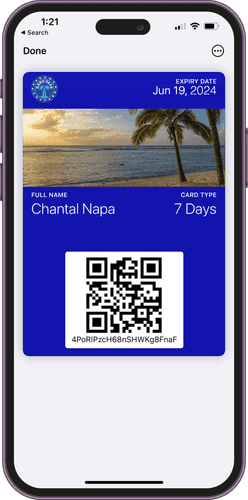 Spend less & do more while on holiday on Rarotonga
We have Snorkel Gear!
Stop by and go snorkeling right across the street from Raro Pass' office (formerly Chantal's Concierge). We've got snorkels & flippers on hand. Simply pay for your gear by putting your payment in the honesty box. We are located across the street from one of the better snorkeling spots on the island— affectionally known as the Fruits of Rarotonga.