Circle Cook Islands
Buy three pairs of earrings and you get 20% off the third (if purchasing different price category earrings the percentage goes off the lowest priced pair) and/or spend over $260 NZD on bags and you will get a pair of earrings as gift ($25 dollar range) with Raro Pass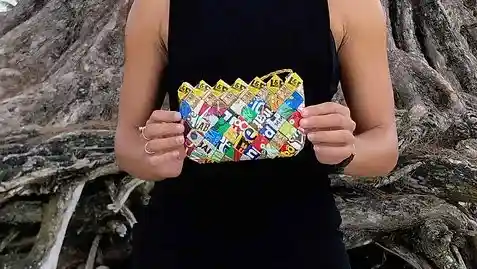 ---
About Circle Cook Islands
Everyday we use wrappings without a second thought and threw them away. They deserve a second chance, transforming themselves, to show their new utility to the world that rejected them.
They need to redeem themselves, from their sentenced life cycle, to realize their dream. Our work is to resuscitate materials and find lost treasures in the discarded items of the modern world´s progress. And we have lots of fun doing it.
Available for purchase on Saturday mornings at Punanga Nui Market.
Circle Cook Islands has been making bags since 2014.