Shipwreck Hut Beach Bar
Pay in cash and receive 5% off your total bill with Raro Pass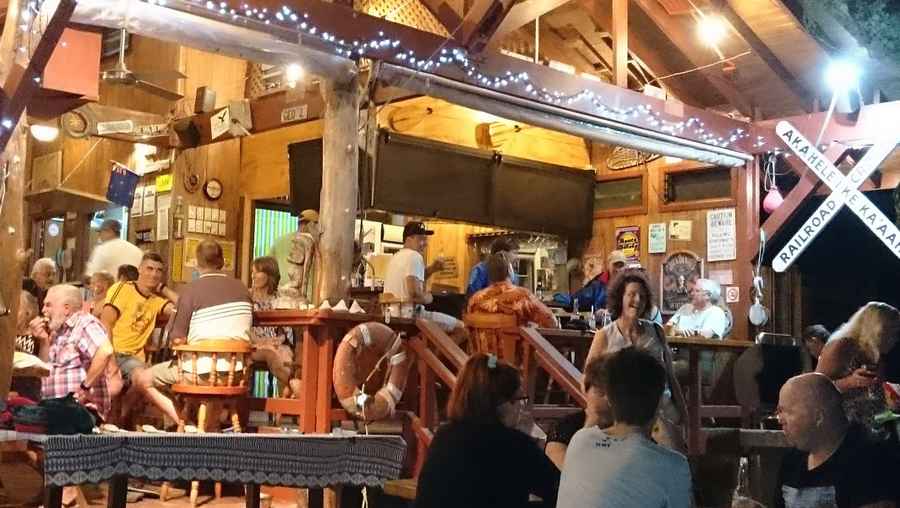 ---
About Shipwreck Hut Beach Bar
The Shipwrech Hut Beach Bar is the best beach bar on Rarotonga, please don't take our word for it, check out the Ingrid Holm Guide below, see what they have to say.
At the resort's centre is the Shipwreck Hut Beach Bar. An authentic beach bar overlooking the aqua blue lagoon; stacked on the white sand like a woodpile with no door and no walls, it blends perfectly into the environment. The Shipwreck Hut is a pirate themed bar, we even have cocktails like the "Grumpy Pirate" and lots of signs to keep you amused.
The Shipwreck Hut's casual informality, stunning location and genuine Cook Islands hospitality instantly makes people feel at home. It offers the perfect place to relax over a few drinks while enjoying the best sunsets in the South Pacific. Although the resort is kept very private during the day (exclusively for hotel guests only), when the Shipwreck Hut opens at 5:00pm, everyone is welcome. All manner of quirky signs and 'random pirate stuff' hang from the ceiling and posts, keeping guests entertained.
The bar is well known for its famous jam jar cocktails and also has a great range of wine and ice-cold beers. Food on offer is all home cooked – nothing fancy but very delicious – the fish curry is very popular!